Welcome to the 40 Cups Blog!
We are a community of leaders who use the power of connection to learn, grow, and scale.
Born out of the collaboration between the Blue Door Group founding partners, Stephanie Clark and Jennifer Montgomery, 40 cups began as a reflection on the experience of professional growth through the power of networking. After sharing the 40 Cups Journey at the Halifax Chamber of Commerce Wonder Women Conference, Stephanie and Jennifer knew that the 40 Cups journey was a powerful movement for leadership, growth, and both personal and professional development.
As a result, we are keeping the 40 Cups movement going through our Facebook Community, ongoing events and now our very own 40 cups blog!
Check out our most recent posts below: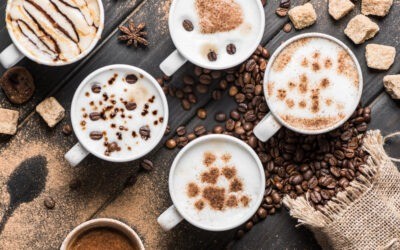 Your Next Career Power MoveYou don't have to read too much or too far to know that the career landscape is changing, especially now as a result of the pandemic. Unlike your parents and grandparents, you are more than likely to have multiple careers. In fact, the average Canadian is now expected to hold around 15 jobs throughout their professional life. So now that you know you're not alone and...
read more